Media Photos
Click here to download media photos
Album Reviews – "I'm Not That Girl Anymore"
Dave Carter – The Beacon Herald – February 2009
Alberta's Tracy Millar has delivered an enjoyable traditional country music album with her new release I'm Not That Girl Anymore. The former nurse offers pleasing vocals while the good song choices help showcase this singer-songwriter as an up-and-coming star. Her music blends bluegrass and traditional roots music to help formulate a sound that makes you tap your toes and nod your head throughout. The strongest songs may be The LWord and the title track but it is Spread A Little Love Around that I find most enjoyable. I'm Not That Girl Anymore shows growth from her last disc and makes Millar someone Canada should watch out for.
Murray Green – Camrose Canadian Editor – January 2009
After listening to Tracy Millar's CD, I'm Not That Girl Anymore, one word quickly came to me to express my feeling after listening to her music. It was the 'L' word.
Even though I'm not a huge country music fan, I immediately fell in love with Millar's exciting CD that was released last year. Her song "The 'L' Word" should be a smash hit. "Spread A Little Love Around" and the song that reflects the CD name, "I'm Not That Girl Anymore" are two very good supporting songs to make this a must to add to your CD collection.
Millar, who is from New Sarepta, will be performing her songs at the Big Valley Jamboree outdoor music festival in Camrose on July 31. She will be opening for the legendary Glen Campbell, veteran Johnny Reid and newcomer Josh Turner. The festival also includes Kevin Costner and Tim McGraw.
You can tell that Millar is becoming comfortable with her talents as she not only is a great singer, but she is hitting her stride with her guitar playing and song writing. The added bluegrass tone really brings out the best in her music. She wrote two of the songs on the CD with help from Duane Steele and Barry Brown. "It's Still Cheatin" expresses her sad, but true feelings and "I Will Not Be Broken" is about her strong will in fighting back. She has nailed the ballads; her next challenge will be to write a rocking country song as popular as "The 'L' Word."
Millar has added some other good musicians and singers to fill out her album including International Bluegrass Music Association Female Vocalist of the Year and Grammy nominated Queen of Bluegrass, Rhonda Vincent. Her brother Darrin Vincent also collaborates in the song with his vocals. He is known for his performances with Ricky Skaggs.
Award winning dobro player Randy Kohrs also makes an appearance. He has toured with Dolly Parton and has played on countless albums for artists such as Randy Travis, Dierks Bentley and the Wreckers.
Music has always been a big part of Millar's life in Alberta, but she is also a registered nurse. She left a permanent nursing position behind to pursue music on a full time basis and hasn't looked back. I'm glad she made the decision.
Her first Top 20 single was "From The First Hello" from her debut CD.
Jessi Rathwell – The Minds Eye – January 2009
Edmonton singer-songwriter Tracy Millar's second album, I'm Not That Girl Anymore, comes as a breath of fresh air amongst today's sea of prefabricated, half pop and half country singers. Her lyrics are modern and relatable, but her voice and musical style are simple, sincere and filled with the sounds of back in the day country. Her unique blend of old and new makes the album a refreshing listen.
Millar's dare to be different attitude is evident on the opening track, Chase the Sun.
"I wanna chase the sun, I wanna ride the wind. I wanna send my heart right off the edge and come back again. When I catch a dream, oh when I find the one, we're gonna chase the sun," she sings on the chorus as the banjo swirls and swings around her. This catchy opening song is the perfect way to embrace the album's title, I'm not that girl anymore.
The majority of the album is solid. Track two, I Can't Be Bothered, shows Millar complaining about how looking through the old photographs and missing him is too much work. It is another testament of her strength as a woman.
Track three, Spread a Little Love Around, is a modern sounding song about all the things her listeners can do to spread love in this world so in need: "Talk to a neighbour, volunteer your favour, help out a stranger when his car's broke down," Millar sings. What the song lacks in musical substance, it makes up for in the simplicity and sincerity of its lyrics and Millar's ability to make you wanna go out and do what it says.
Although the majority of the album is full of nostalgic tinged modern ness that will leave listeners ready to stand up, go out and do some good, a few filler songs managed to make their way in. Track eight, My Heart, is one of them. Its overly cheesy instrumental and cliché lyrics about all the things his love makes her feel are enough to make you wanna press the skip button within the first few bars.
Thankfully, those moments of cheese are rare. The album's closing track, I Will Not Be Broken, is an inspiring song about falling and getting back up again.
Although I haven't heard Millar's previous albums, I can tell just by listening to this one that she's grown as an artist and most importantly as a person. She wants listeners to know that she's "not that girl anymore," and in my opinion, she isn't. She's better. Take a listen and see.
Barry Hammond – Penguin Eggs – December 3, 2008
For a girl from Hines Creek, AB, Tracy Millar is continuing to make a splash in the country music industry. Her new disc, I'm Not That Girl Anymore, only her second since 2005's You Go Girl, sees her not only in the company of good Alberta musicians like Tyler Vollrath, nephew of near-legendary fiddle player Calvin Vollrath, but with some pretty impressive names from south of the border as well.
She shares vocals on Spread A Little Love Around with bluegrass star Rhonda Vincent, and her brother Darrin Vincent, who plays in Ricky Skaggs's Kentucky Thunder, along with Andy Leftwich, who also contributes to the disc. Add award-winning Dobro player Randy Kohrs, who's played with such luminaries as Dolly Parton and Randy Travis, and you've got some pretty heavyweight players adding their magic.
The good part is that Millar holds her own with these high-calibre musicians, her vocals, guitar and mandolin playing strong and confident, plus she writes two songs on this disc. A top-rate country release from a major talent.
Gian Fiero – The Muse's Muse – December 2, 2008
Technical Grade: 10/10

Production/Musicianship Grade: 9/10
Commercial Value: 9/10
Overall Talent Level: 9/10
Songwriting Skills: 9/10
Performance Skill: 9/10
Best Songs: Spread A Little Love Around, It's Still Cheating, The 'L' Word
Weakness: ?
CD Review:
From Hines Creek, Alberta comes a singer/songwriter who has masterfully blended Country with Bluegrass to create a project that's replete with robust song writing, vivacious melodies, and heartfelt performances.
The most commercial and radio-ready of this repertoire is the "Spread A Little Love Around" which conjures up images of experiencing the joys of life on a warm summer's day while doing things for the ones you love, or just being more of a loving person. It's an undeniable track that contains an undeniable message.
Tracy decisively and effectively delivers adult content that's both stimulating ("Chase The Sun") and entertaining ("It's Still Cheatin'" and "The 'L' Word") with an angelic voice that you never tire of. With the exquisite production of Derick Stremel and Louis Sedmak, this project is poised to stand the test of time and is sure to be a favourite among Country music lovers.
Paul Rellinger – Peterborough This Week – November 13, 2008
When you hear Tracy Millar sing, you want to meet her. Her fun spirit is that evident. So is her commitment to her craft, her having left her career as an RN to pursue music fulltime. This second CD is solid evidence that was a very good career move.
4 1/2 CD's out of 5
Roxanne Delage – Seaway News – November 13, 2008
Alberta's Tracy Millar, who left a successful nursing career behind a few years ago to make country music her full time gig, has recently release her sophomore album, I'm Not that Girl Anymore. The collection includes some very fine traditional country-flavoured tunes with more than a touch of bluegrass influence. The title track, my favourite, and pick for the album's best bet for a hit, is, as with the majority of the songs, very reminiscent of Alison Kraus and Union Station.
Lloyd Mack – Daily Miner & News – November 06, 2008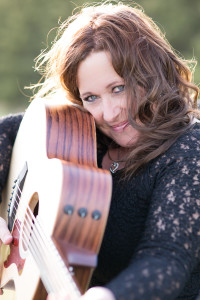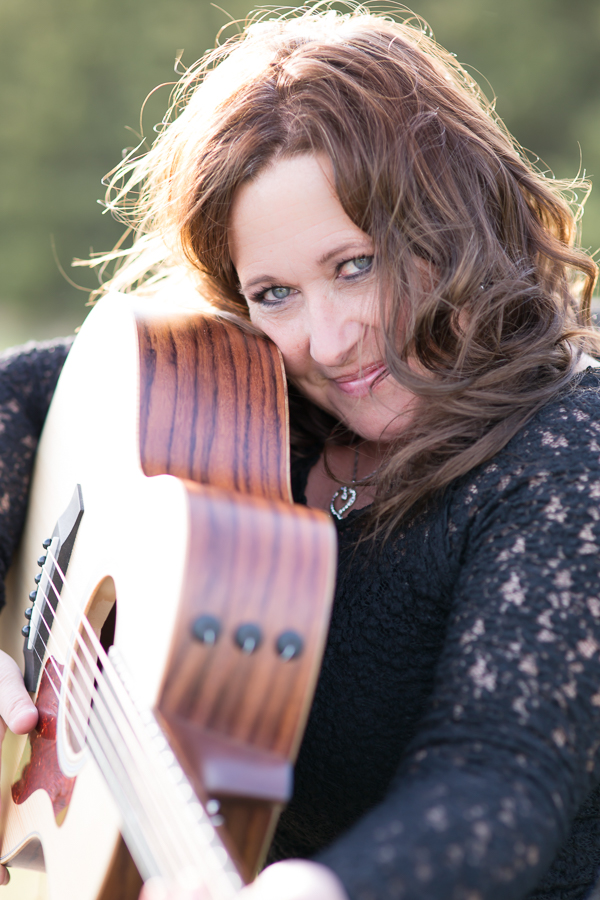 Album: I'm Not That Girl Anymore
Artist: Tracy Millar
Genre: Country
Stars: 4.5 out of 5
Headline: Sometimes you don't know what you've been missing
I'll admit ignorance. I had not heard of Tracy Millar until last month. Then again, what country music you do hear on radio is 'new' country or country pop. The country roots are almost forgotten. Not so in Tracy Millar's body of work — at least her sophomore CD I'm Not That Girl Anymore which I got my hands on in October. She is traditional country — think Loretta Lynn or Tammy Wynette — and throws in a twist of bluegrass which she says captures what's nearest and dearest to her heart as far as music goes.
I'd say she sings her heart out on this album as a result. Her vocals are fabulous and it is no wonder she was a Canadian Country Music Association showcase artist in 2003 and has been invited to perform at major Canadian events such as the Big Valley Jamboree (main stage), Telus Country Fever (main stage) and Craven Country Jamboree.
This album has already served up a lead single in the opening cut, Chase The Sun, on country radio stations. The vocals are outstanding — with great tone and so 'pure' sounding. I also took immediate notice of the flawless work of the musicians and enjoyed the use of bass, banjo and even mandolin along with the guitar and piano. The studio musicians who contributed their talents are also regular members of The Little Millar Band and I'd expect would be great on stage too. Their work throughout the album is really noteworthy.
One of my favourites for both the vocals and instrumental work is Spread A Little Love Around. The song, previously done by the likes of Ricky Skaggs, features a guest appearance by seven-time International Bluegrass Music Association Female Vocalist of the Year Rhonda Vincent and her brother Darrin Vincent on harmony vocals. When I Touch You, which was first done by Travis Tritt, touched me probably more than any other track on the album. Millar's vocals reminded me of the original Canadian songbird, Anne Murray's Can I Have This Dance (For The Rest Of My Life), which is saying a lot. It is presented as a duet here with Justin Ament and the two do an outstanding job.
Millar co-wrote two of the songs — It's Still Cheatin' with Duane Steele and I Will Not Be Broken with Barry Brown. The first is a traditional hurtin' song and the second was inspired by her dad, Nick, to whom she dedicates the album.
Alexandra Pope – Whitecourt Star – October 29, 2008
Alberta Singer is "the real deal"
When it comes to country stars, Tracy Millar is the real deal — and not just because she admits to singing along with Tanya Tucker in "The Real Deal," the ninth track on her sophomore album I'm Not That Girl Anymore. Whoever Millar was before, she is now almost certainly poised for national recognition. The former registered nurse from Hines Creek, Alta. has a warm, traditional country sound that has earned her numerous performance opportunities at major Canadian events.
Since her breakout performance as a showcase artist at the Canadian Country Music Awards in 2003, Millar has performed on the main stage at Big Valley Jamboree, Telus Country Fever and the Alberta Salute to Country Music as part of the 2008 Juno Awards.
I'm Not That Girl Anymore is a gem of an album, from the first notes of "Chase the Sun," an uplifting song about the adventure of falling in love, to the beautiful, reflective final track "I Will Not Be Broken," which Millar co-wrote in memory of her father.
A theme of personal growth and discovery runs through the entire album, perhaps paralleling Millar's own journey from listening to Charley Pride and Ricky Skaggs in her living room to what she calls the "giant leap of faith" where she left nursing to pursue music full-time.
Although Millar is listed as co-writer on two of the album's 10 tracks, she brings her own style and presence to each song. "I Can't Be Bothered" is a playful song with a twanging, bluegrass sound about moving on from heartbreak, while "Spread a Little Love Around," a duet with Grammy-nominated Bluegrass artist Rhonda Vincent, is a sweet reminder that a little appreciation goes a long way toward brightening someone's day. Millar also shares the mic with fellow Albertan country artist Justin Ament on "When I Touch You," a moving ballad about lifelong love.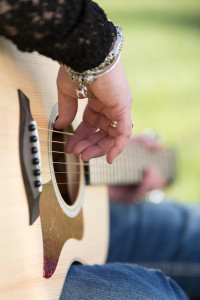 John Gavin – Atlantic Seabreeze – October 22, 2008
Tracy Millar from Alberta arrived on the country music scene in 2003, where she was a showcase artist at CCMA. Since then she has made great strides in the business due to her traditional style of country music. She was a registered nurse, and left her profession to pursue music on a fulltime business. She quickly became a crowd favourite anywhere she performed.
She has performed at many major Canadian country music events and shared the stage with many Canadian country music artists. She released her debut album in 2005 entitled, You Go Girl. Her new second album entitled, I'm Not That Girl Alone was released in 2008, which showcases her growth as a songwriter and as an artist. Tracy is considered by many as one of Alberta's best talents. The album contains 10 songs, all performed by Tracy brilliantly.
The album was produced by Derek Stremel and Louis Sedmak. Tracy co-wrote 2 of the songs on the CD, It's Still Cheatin' with Duane Steele and I Will Not Be Broken with Barry Brown. Grammy nominated Rhonda Vincent joined Tracy with her amazing harmony vocals on the track, Spread A Little Love Around, as well as her brother Darrin Vincent also collaborates his vocals to the song. Andy Leftwich from Ricky Skaggs band, plays fiddle on the song .Winning dobro player Randy Kohrs appears on the song, I'm Not That Girl Anymore. Tracy has signed a co-label, marketing & distribution deal with ROYALTY RECORDS.
This is a five-star album rated by Atlantic Seabreeze, and all indications show that this could be a winner all the way.
Larry Delany – Country Music News – February 2008
There are not many hardcore, traditional country, female singers on the Canadian music scene these days…most have opted for the diva route. Tracy Millar, of rural New Sarepta, Alberta, has stuck to her roots… raised on the family's record collection filled with Charley Pride and Loretta Lynn Lp's. A lot of that remains imbedded…and on this sophomore album Tracy Millar puts some of that influence into her own music, making this one of the better 'pure country' albums from a female voice in recent times.
The album has already served up a lead single in Chase The Sun – the current follow-up, Spread A Little Love Around, is certain to create an even greater impact. The song, while not new (there have been earlier cuts by Daryl Worley and by Ricky Skaggs), is spiced-up by the guest appearance of reigning bluegrass queen Rhonda Vincent and her brother Darrin Vincent. Needless to say there's a bluegrass feel to this cut, and it warrants airplay by both country and bluegrass radio stations.
There are several other tunes here that will be familiar to some. The fiery I Can't Be Bothered comes from Miranda Lambert's first album; while the pure country winner When I Touch You, was first done by Travis Tritt. Tracy Millar presents this song as a duet with Justin Ament, and it becomes one of the highlight moments on the album. Also covered here is The "L" Word, recently heard on the debut release by teenager Cassey (Young), a fellow-Canuck recording artist.
Other cuts of special note here come in It's Still Cheatin' a song co-written by Tracy Millar with Duane Steele. It's a hurtin' song that deserves special attention. Another Millar co-write comes on the inspirational I Will Not Be Broken, penned with hit-maker Barry Brown. Listen also for a solid effort in the bouncy The Real Deal, and a change-of-pace in the soft love song, My Heart, a tune composed by Lisa Brokop with Cyril Rawson and Ron Harbin.
I'm Not That Girl Anymore was co-produced by Derek Stremel and Louis Sedmak, and recorded at their respective studios in Edmonton.
Album Reviews – "You Go Girl"
Francesco Emmanuel – The Muse's Muse – March 19, 2007
So, yet again, here's to a first time reviewing a country/pop album. Over the last two years I've done classical, chamber music, jazz, swing, folk, Latin, rock/reggae, instrumental, alternative, children's music, and now country; so here goes.
First off, I'm not an avid country listener, I like the Eagles and a couple Vince Gill songs, I listen to the occasional Faith Hill and the odd Shania Twain number, but that's as far as my music library goes in that direction. No particular reason, I did go to a country bar once, but notwithstanding that, on with the review.
I was drawn to her voice 'From the First Hello', the opening track on the latest offering from Tracy Millar 'You go Girl'; it had such a great tone and mid-range depth. The next thing I noticed was the arrangement of the songs – subtle and flawless, with great interplay between the violin and guitar (rather nicely done with some finger picking here and there), and superb vocal harmonies in the chorus.
I particularly liked the use of banjo, violin and dobro in 'You Already Know', the pace of that song was as right as rain. The intricate runs made by the banjo and at times the mandolin just made the icing on the cake.
'I can't hold the wind' is a sparsely layered musical ballad that just sticks in your head, although they never played country music at my high-school dance, this would've been a hit at that said party, back in '88. I especially liked the key change at the last chorus, followed by some great slide lines on the dobro.
'You know who' is a lovely duet with Duane Steele, it really stands out against all the other upbeat songs listed on the record.
Most songs are short, averaging around three odd minutes or so, but within those minutes, a story is told and great music is woven. There isn't a single weak spot on any song. The layering of the string instruments, be it banjo, dobro, acoustic or electric guitar, steel guitar and violin is something that has me in awe.
At no point is there difficulty in trying to determine the direction of the song, or the focus of the arrangements. It's all clear and precise. What I can't determine is, has this sort of technique in composing and arranging come about from years of playing country music, or is this some un-spoken rule of thumb, something that only great country singers and musicians know and learn.
The album was well recorded, mixed and mastered. Recording and mixing took place at Derek's Barracks and Louis Sedmark Productions respectively, both in Alberta with Metalworks Studio in Mississauga completed the mastering process.
Tracy grew up in Hines Creek, Alberta listening to Charley Pride and Ricky Skaggs, she began singing at age three, and taught herself guitar at age nine! She learned clarinet and piano in school, and later on she picked up bass guitar and mandolin. Tracy started songwriting in her teens, but went ahead and obtained her diploma in nursing and moved to Edmonton.
She took a leap of faith a few years ago by giving up her nursing vocation to pursue her life's love – music. In a short space of time Tracy made substantial progress in the country music scene. To date she's played at festivals such as: Big Valley Jamboree, Spilchen's Country Fever, Carlton Trail Jamboree, the Magnificent River Rats Festival and Edmonton's annual Klondike days.
In April 2005, Tracy signed a radio promotions deal with Comstock Records to promote her album to Europe, Australia and New Zealand. 2006 was the fourth time Tracy was invited to perform at the annual Global Country Festival of Stars at Winspear Centre, Edmonton. She also performed a showcase at Country Music Week – Calgary, September 2003 and the Juno's – Edmonton, April 2004.
So far, it seems Tracy made the right choice by leaving nursing behind. So here's to a country girl at heart, one who got me to listen to an entire country record, at least 6 times now. I think Tracy said it best with the title of her record, 'you go girl!'
Raymond J. Arsenault – Ray's Reviews, Wellington, PEI – January 21, 2007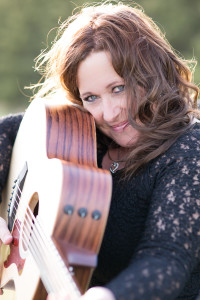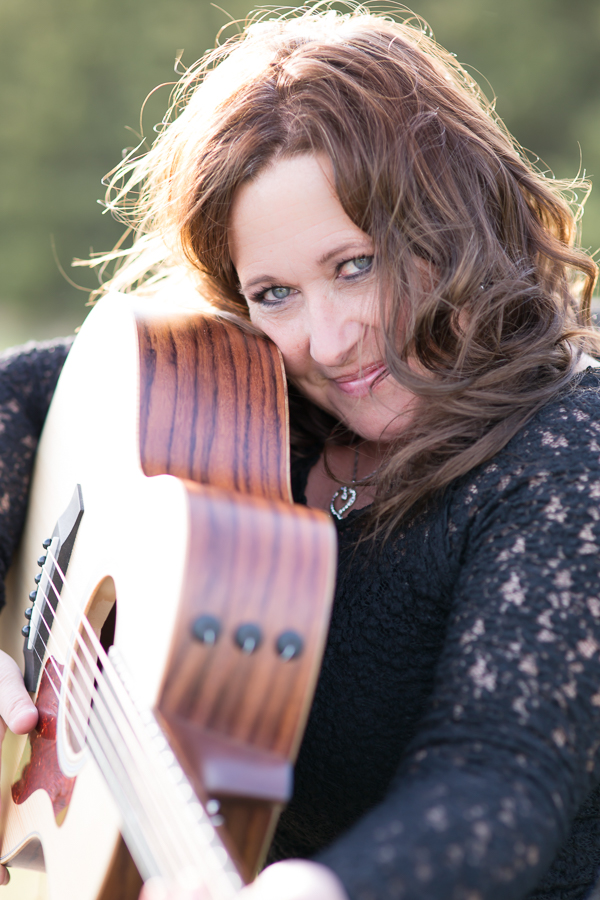 "You Go Girl extremely solid country recording"
Tracy Millar's You Go Girl is the most solid, independent country recording I've heard in a long time. At least seven of its 10 tracks are definitely chart-worthy.
Derek Stremel's production work is way above-average. The song-writing is also second to none, thanks to tremendous pen work from such Canadian country luminaries as Duane Steele, Steve Fox, Jason McCoy and Terry McBride, to name but a few. And you could not ask for better musicians than the crack band that has been assembled for this Alberta recording. The listener gets treated to some tremendous steel guitar, mandolin and fiddle, ensuring the whole effort is pure country. But it's certainly modern country.
So this brings us to Millar's singing. It's right on the money, with all the right inflections, intensity and emotional pitches. She was meant to sing country since it is obviously a part of her being; you just can't fake that type of soulfulness. The only thing that could be said about her singing is that she sounds tentative, somehow unsure of her voice, and therefore, she doesn't push it out. Tracy, you've got a tremendous voice that people should get a chance to hear. That voice needs to be in the Canadian Top 40 and you deserve to be picking up Canadian Country Music Awards. So, to borrow the title of your album as a word of advice, "you go girl".
Now, regarding the material on here, we've got some great songs that will surely become favourites of many listeners.
Take the opening track, for example. From The First Hello features an exceptional, boppy Cajun flavour, thanks to some nifty accordion work and superb electric guitars. It's probably Millar's best bet for radio success.
My other favourite fast tracks are:
You Already Know, a tremendous barn-burner if I ever heard one, that features some full-tear, foot-tapping, boppy bluegrass country stylings, augmented by banjo and fiddle;
Talk, Talk, Talk, a great little ditty of the western swing-bop vein that's tonnes of fun and which ends off with Millar telling the character in the song to "hush yo' mouth";
You Take My Heart There, a fun and upbeat tune, featuring some great banjo, that can't help but grab your attention.
On the slow and ballady side, we've also got some real gems that are filled with love-lost, heart-broken emotion: I Can't Hold the Wind and the duet with Duane Steele, You Know Who. However, the best tear-jerker of the collection is without a doubt Heaven Soon. It tells the story of a singer going to perform at a children's hospital and being told by a little girl with a fatal illness that she'll be in heaven soon. Pretty heavy stuff. Luckily, it's the last track on the album. It would extremely hard to follow that one.
For those who haven't heard the name Tracy Millar yet, don't worry, you will. You would be well served to get to the record store and get a copy of her debut album.
Quotes
"Millar's voice is a pure country instrument that opts for the old school approach of finding the emotional core of the lyric" Peter North, Edmonton Journal

"If raw talent, hard work and dedication to craft mean anything in this business, then Tracy is here to stay and I can't wait to hear more and more!!!!"   Duane Steele, Artist & 2001 CCMA Independent Male Vocalist Of The Year

"Her classic Alberta voice is very traditional with a twist; think Loretta Lynn, Tammy Wynette with an added splash of Bonnie Raitt." Barb Martowski, Entertainment Writer – Edmonton Sun

"What can I say about Tracy Millar? She's certainly my personal favourite of the 'new crop' of girl singers. She's the 'real deal'…fresh, original, very gifted, and true-blue country!"   Danny Hooper, Entertainer, MC, Motivational Speaker